August 18, 2018
Tattoo Roulette – Round 2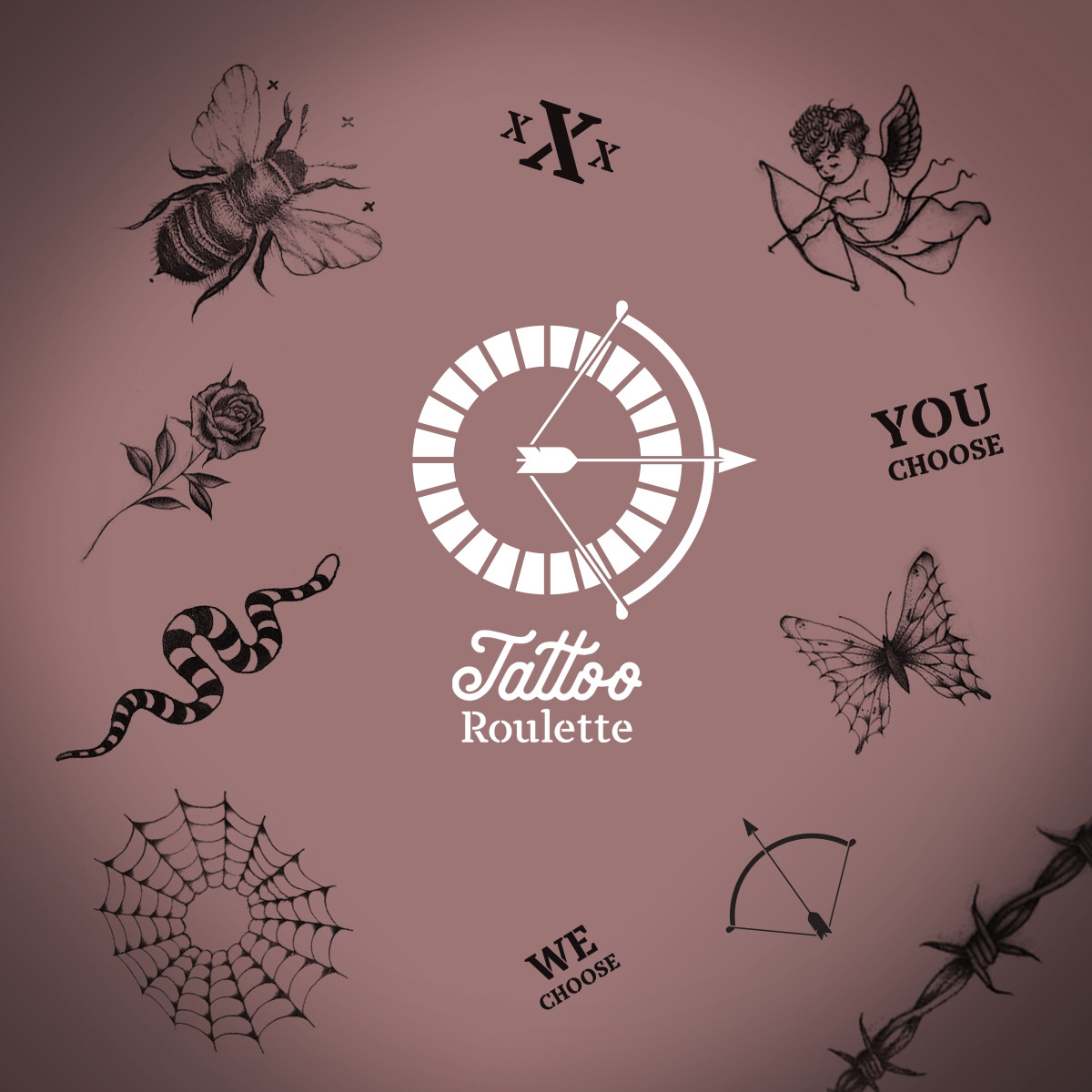 Tattoo Roulette is back at the 2019 NZ Tattoo & Art Festival, this time teaming up with the talented Bonnie O'Brien from Dark Days Tattoo.
We're on the hunt for those brave enough to risk their skin to win a free tattoo. The catch? They won't know what their new ink is until it's revealed by the wheel at this year's tattoo festival in New Plymouth, New Zealand.
We can't wait.
See below for this year's terms and conditions.
Tattoo Roulette 2019 Terms and conditions
1. Favour the Brave Tattoo Roulette will be held at the 2019 NZ Tattoo & Art Festival on the 23-24 November.
2. The promoter is Favour the Brave, who are a design, PR & marketing firm based in Taranaki.
3. The competition is open to anyone 18 years and over, who is able to make their own way to the 2019 NZ Tattoo & Art Festival in New Plymouth, Taranaki, NZ.
4. There is no entry fee or purchase required to enter this competition.
5. Entries will close on Thursday 31 October at 5pm, with the winner being randomly selected using a random number generator.
6. If you are selected as the winner, Favour the Brave will provide you with a VIP double pass to the festival, and some great treatment and entertainment over the weekend.
7. As the winner of Tattoo Roulette, you will be required to attend the festival and spin the Favour the Brave Tattoo Roulette wheel. You will then be required to get the exact tattoo that you have spun. This will be free of charge and completed by Bonnie o'Brien of Dark Days Tattoo Studio.
8. Competition entrants will get to see the tattoos that will be on the wheel prior to the event, however, they will not be able to choose their tattoo unless they spin the "you choose" section on the roulette wheel.
9. Please do not enter if you are not brave enough to follow through with the entire competition.
10. Favour the Brave reserve the right to make changes to the format of the competition as they see fit. Any changes to the competition will be notified to entrants as soon as possible by the promoter.
11. Favour the Brave promise to communicate efficiently and effectively with the competition winner to ensure the experience is a good one.
12. Favour the Brave take no responsibility for any illness, adverse reactions, or tattoo remorse associated with competitors' involvement in this competition.
13. By entering this competition, an entrant is indicating his/her agreement to be bound by these terms and conditions.