October 4, 2018
How it all began…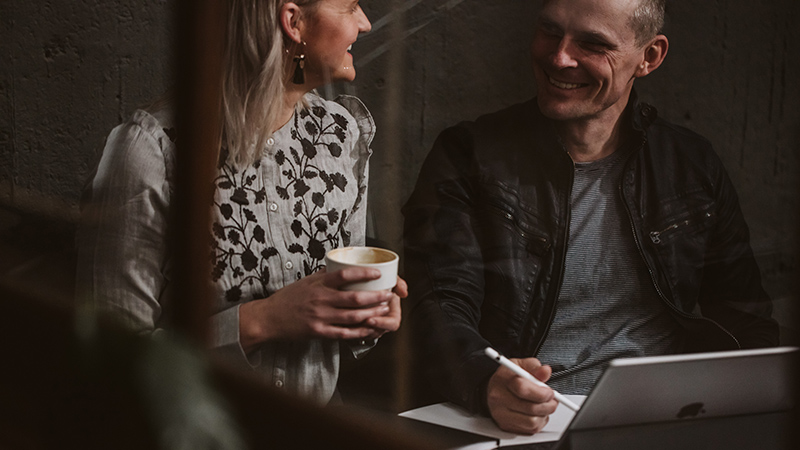 Favour the Brave was created one night as we were discussing how much we'd enjoyed helping a friend set up their business.
As we were designing their brand and marketing strategy, we could just see their drive and excitement building. When you witness someone take on a challenge they're passionate about, you can't help but get excited for them. That vibe is infectious. And when you see them succeeding, well, that's even better.
That was when we decided "favour the brave" best summed up our desire to help businesses and individuals step out of their comfort zone and try something different, whether that be starting a new venture, or looking at alternative marketing and PR opportunities to take their existing brand to the next level.
With more than 25 years experience between us, we both have specific skill sets we bring to the business. Jaron heads the design side, having worked on hundreds of local and national brands and campaigns with businesses he has owned and co-owned over the past two decades. As a former journalist and communications executive, I take care of the marketing, media and PR elements.
Between us, we offer specialist services in logo and brand development, document design, marketing and communications strategy and implementation, social media management and monitoring, crisis communications, and writing and proofreading.
As the bow and arrow in our logo suggests, our brand is based on being a support to those who are looking to aim for new targets.
We know a lot of people already have an idea about what they want to do, or where they want to go. It's about taking the care, attention and precision to steer them in the right direction and use our skills to help them hit those targets.
And it's not just business support we're focused on.
We know there are so many people out there doing brave things every day, so we want to make sure we're not only assisting those searching for business success, but those who are having to be courageous on a daily basis, whatever the reason.
We plan to do this the best way we know how, by offering our services free of charge to a non-profit organisation or charity for at least a two year period.
While our new venture is primarily focused on rewarding the bravery of others, the name brings with it a huge challenge for us as well.
Jaron and I are both fairly reserved, quietly creative people by nature. Since we've started Favour the Brave, there's already been so many instances where we've had to step out of our own comfort zone to achieve something. When deciding the name, we knew it would also be a great way to keep us accountable and challenge our knowledge, creativity, courage and bravery on a daily basis.
We're really looking forward to meeting and working with people who are passionate about what they're involved in. If we can sense that in our clients, we will do absolutely everything we can to help empower them to go above and beyond what they thought was possible.